It started with:
This is a screenshot from Slack, our internal communication tool. PITA is our automated virtual assistant. She notifies us every time someone joins the waiting list (including their #position), so we can celebrate.

5 minutes later, boom:
More sign-ups than we had seen in a week!
I tried to find where they were coming from, but Google Analytics (the tool that counts how many visitors we get on proptee.io) just said they're coming from a search engine. Not very helpful:
I checked Twitter, YouTube, Facebook, Google, and nothing particularly interesting happened today.
Clearly, I was clueless:

And no one from the team knew anything:
My conversation with @BenToth.
As I kept searching for the source of our high spirits today, even more people came to our website: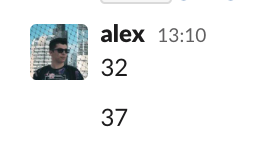 And the sign-ups kept coming in:
Then I emailed a few of the people who joined today and… *drumroll* *drumroll*
A TikTok creator (Revilo) posted a review of Proptee that had 4,000 views in just 1 hour.
Give him a

from us:
And last but not the least, welcome to our new members @Kelshaw97, @Phalon, @Abhi26!